BMW Service Specials Near Roswell, GA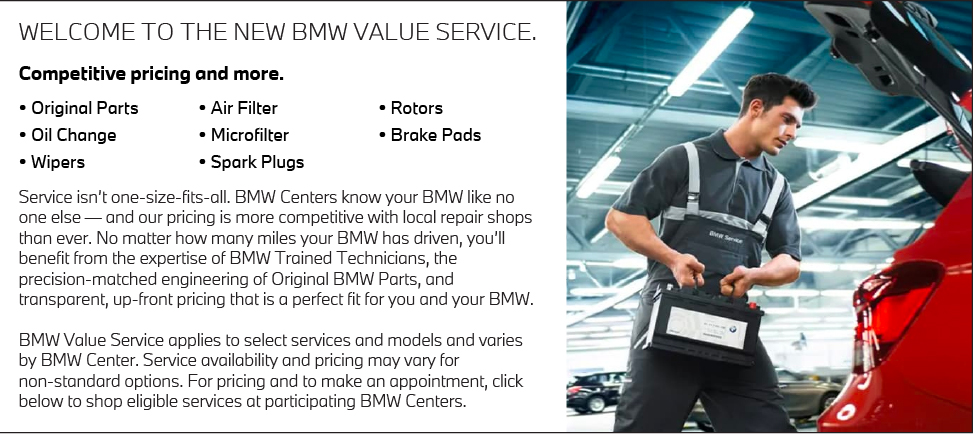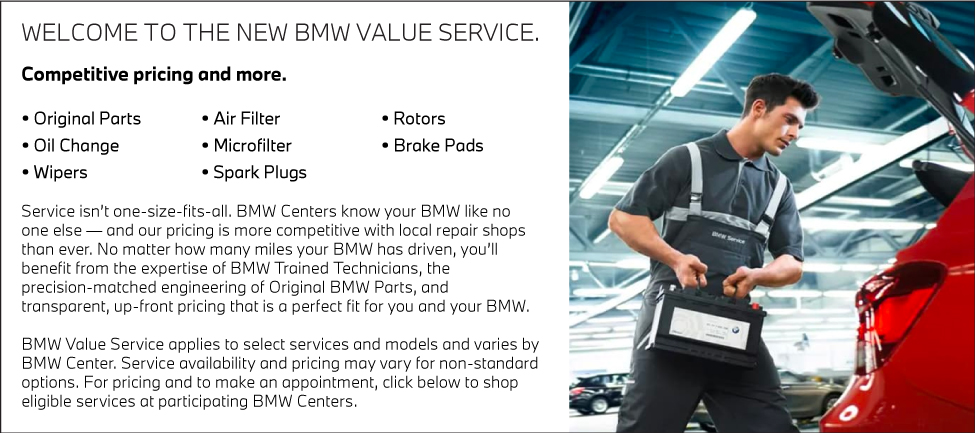 Find BMW Value Service Pricing
BMW Service Coupons and BMW Parts Coupons
Looking for the great BMW service coupons near Marietta? After your ownership adventure begins, service and maintenance become two of your most important tasks as an owner. Whether you choose to buy new or buy used, choosing BMW-Certified technicians is the best way to ensure that your vehicle continues to operate as its makers intended. At our Alpharetta BMW service center, we carry out all repairs using genuine OEM BMW parts, ensuring a superior level of care for your vehicle. These are the same parts used by the engineers who made your BMW.
Of course, we know that savings remain an important concern for all of our neighbors in Marietta and Johns Creek. That's why we offer such a wide selection of BMW service coupons and BMW parts coupons: so you never have to compromise on the work you need most. Even if we don't currently offer any BMW service coupons that you need, you can count on our team to make BMW service more affordable.
BMW Service Specials Make It Easy to Save!
Your BMW maintenance schedule requires oil changes, tire rotations, service fluid replacement, and so much more. And, when you drive a high-precision vehicle like a BMW, keeping up with your regular appointments is of the utmost importance. Although you might be able to check your oil level at home or find a shade tree mechanic who can perform the work you need for a lower cost, choosing to service your vehicle with a BMW-Certified service center helps to ensure that issues are caught and solved before they necessitate expensive repairs. Our technicians undergo regular training on all of the latest BMW features, and our state-of-the-art service department can check for issues using BMW diagnostic equipment. What independent mechanic can say that?
The next time you need to schedule service near Milton or Roswell, check out our BMW service discount coupons and our BMW parts coupons and see if there's an easy way to save. Driving with the United BMW team ensures that you get more out of every adventure, so bookmark our BMW service specials and make us your trusted service destination today!