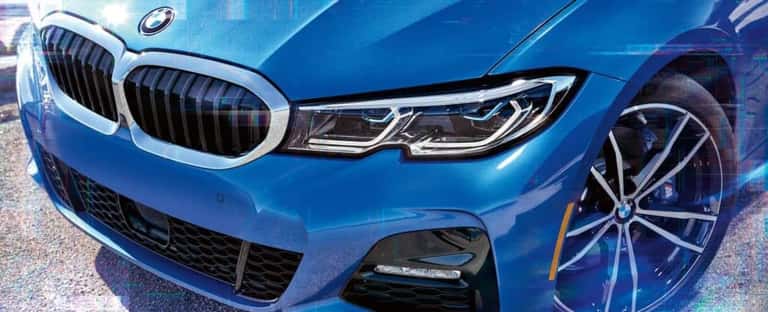 Whether you're in the market for a new BMW or you're already a loyal Alpharetta BMW driver, you may have wondered what BMW stands for. What does BMW mean? It's a German acronym for Bayerische Motoren Werke, which translates to Bavarian Motor Works in English. To learn more about this legendary luxury brand, read on below. Then, be sure to browse our online inventory of new BMW models to find your next vehicle today.
---
---
What Does BMW Mean?
To know that BMW means Bayerische Motoren Werke implies the brand's formal founding on March 7, 1916. This date most accurately reflects when Rapp Motorenwerke became Bayerische Motoren Werke GmbH and planted the seeds for what BMW stands for today.
Starting soon after all those mergers, in 1917, all BMW products coming out of the production facilities donned the modern-day BMW emblem we know it to be now. This iconic blue-and-white checkered spherical logo holds the colors of the Bavarian flag to also represent what BMW stands for in another way: its origins. By the late 1920's, not only did the emblem appear on all vehicles made by BMW, but it also began appearing in advertisements— the next step in making it a globally recognized symbol of true luxury and German engineering.
The BMW Slogan
The current BMW slogan— as drivers spanning from Marietta and around the world may be quite familiar with— is "The Ultimate Driving Machine®." This slogan was initially marketed in North America in 1974. What does BMW mean by "The Ultimate Driving Machine®"? In addition to its high standard of luxury, craftsmanship, and dedication to creating all premium luxury vehicles through every branch of its ownership, BMW continues to convert first time buyers in Johns Creek and beyond from first-time-buyers to lifetime loyalists.
Interested in comparing the slogan to reality? Learn more about BMW reliability today.
Explored BMW Luxury at United BMW
If you're serious about acquiring a new luxury model for your Milton family, a BMW is your premier option. What does BMW stand for beyond its name? Luxury, precision, and innovation. Upgrade your everyday drives and weekend joyrides when you opt for "The Ultimate Driving Machine®" at United BMW. Contact us today to learn more about BMW.